The Legal 500 is generally considered to be the leading guide in the field of global legal services. The annual rankings are based on extensive independent market research, feedback from clients and legal advisers and submissions from law firms. We are grateful for the market's fine recommendations and good reviews.
The 2023 rankings for Dirkzwager are as follows:
Insurance (ranked: tier 2)
Dirkzwager fields a large insurance team operating at a domestic and international level, with a specific focus on D&O liability and large coverage disputes for both Dutch insurers and listed companies. The Arnhem-based team is frequently involved in cross-border matters, where it works closely with practitioners in the firm's London office. The team has specific experience in contentious claims, particularly regarding professional liability, and also acts on range of other insurance matters including those concerning product, corporate, and government liability. Harry Kruitwagen, Daan Baas and Joost Bindels are the practice heads.
Practice head(s):
Harry Kruitwagen; Daan Baas; Joost Bindels
Testimonials
'Very good industry knowledge coupled with great legal expertise allows the team to provide excellent advice and a pragmatic approach to issues.'

'Harry Kruitwagen is technically very skilled, provides pragmatic advice and is very engaging.'
Industry focus - Information technology (Ranked: Tier 3)
Dirkzwager's Arnhem-based IT practice is sought out by clients for a range of matters, including contracts for hardware and software service agreements, disputes concerning failed automation projects and software, and data protection issues. The team, led by Ernst-Jan van de Pas, regularly works on IT-related matters in the healthcare and life sciences sector, including handling cases that reach the Supreme Court and negotiating tech partnerships between hospitals and high-tech medical devices companies. Mark Jansen heads the data protection and cybersecurity teams and is instrumental in drafting GIBIT terms (new conditions for procuring IT services and products) in Dutch municipalities. Joost Becker is a soft IP specialist, representing clients in contentious design rights, copyrights and image rights as well as advertising disputes. Christel Jeunink focuses on IP contracting, R&D projects and licensing agreements. Associate Sven Wakker drafts IT contracts and is a key member of the privacy and IT teams.
Practice head(s):
Ernst-Jan van de Pas; Joost Becker; Mark Jansen; Christel Jeunink
Other key lawyers:
Testimonials
'People like Ernst-Jan and Sven Wakker know when to act and show up when they need to, including evenings and early mornings.'

'Dirkzwager is a company that offers a total package. The combination of extensive knowledge in the field of IT and healthcare makes them unique. We also follow the firm's advice in the field of information security and privacy policy.'

'Mark Jansen and Dafne de Boer are notable partners. Systematically strong and achieve optimal results in order to properly argue the case.'
Commercial, corporate and M&A (Ranked: Tier 6)
Counting domestic and international companies among its key roster of clients, Dirkzwager has experience advising on M&A and private equity transactions, with notable expertise in the energy sector. Practice leader Claudia van der Most focuses on the cross-border and corporate governance aspects of M&A projects, while Selma van Ramele handles contractual matters and Maarten Kole advises on M&As in the energy sector.
Practice head(s):
Other key lawyers:
Maarten Kole; Selma van Ramele; Deline Kruitbosch; Valerie van Engelenburg-Sijberden
Testimonials
'Dirkzwager is a practice that is down to earth. They are a partner in crime in the case you work with them, easy to communicate with. They are reliable and are honest in their knowledge.'

'Pragmatic approach, while keeping an eye on the most important deal topics.'

'No nonsense approach and extremely good communication.'

'Excellent helicopter view and knowledge from Selma van Ramele.'
Banking & Finance (lender or arranger side)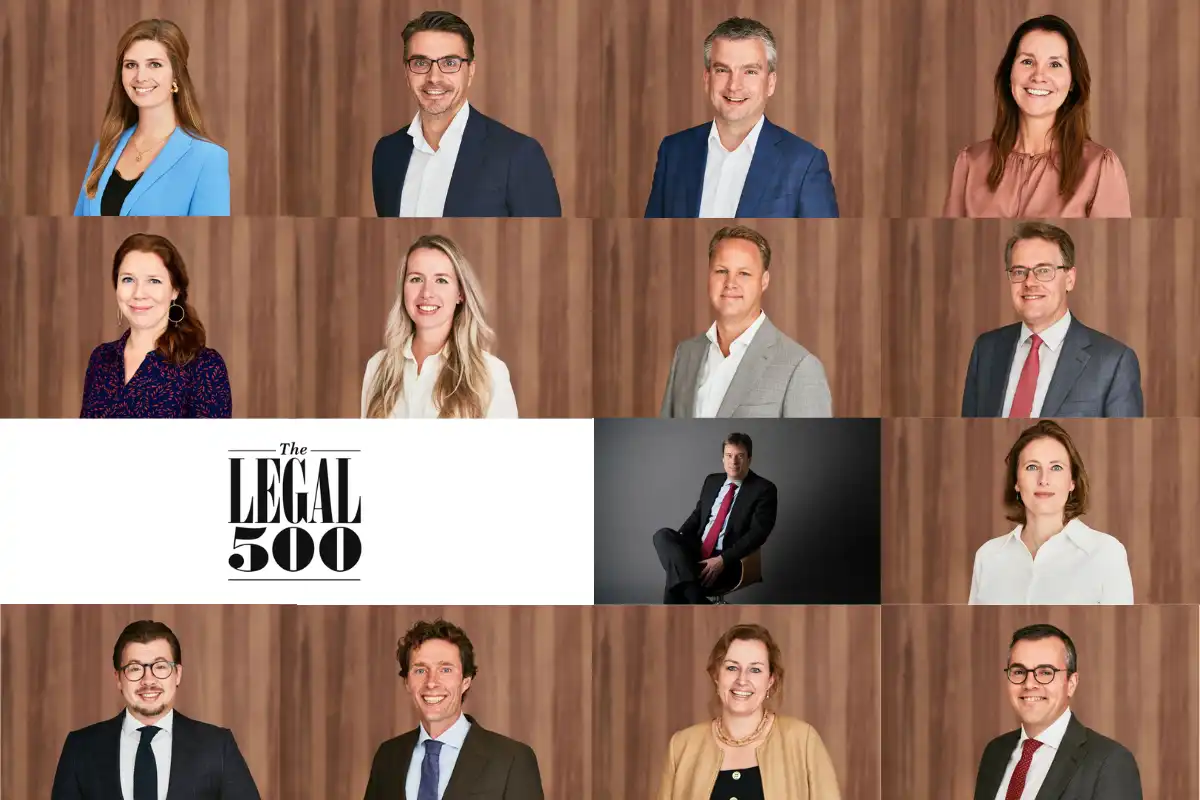 Complete rankings
See Dirkzwager's full profile at TheLegal500.com for our complete rankings, all testimonials and a list of relevant clients.