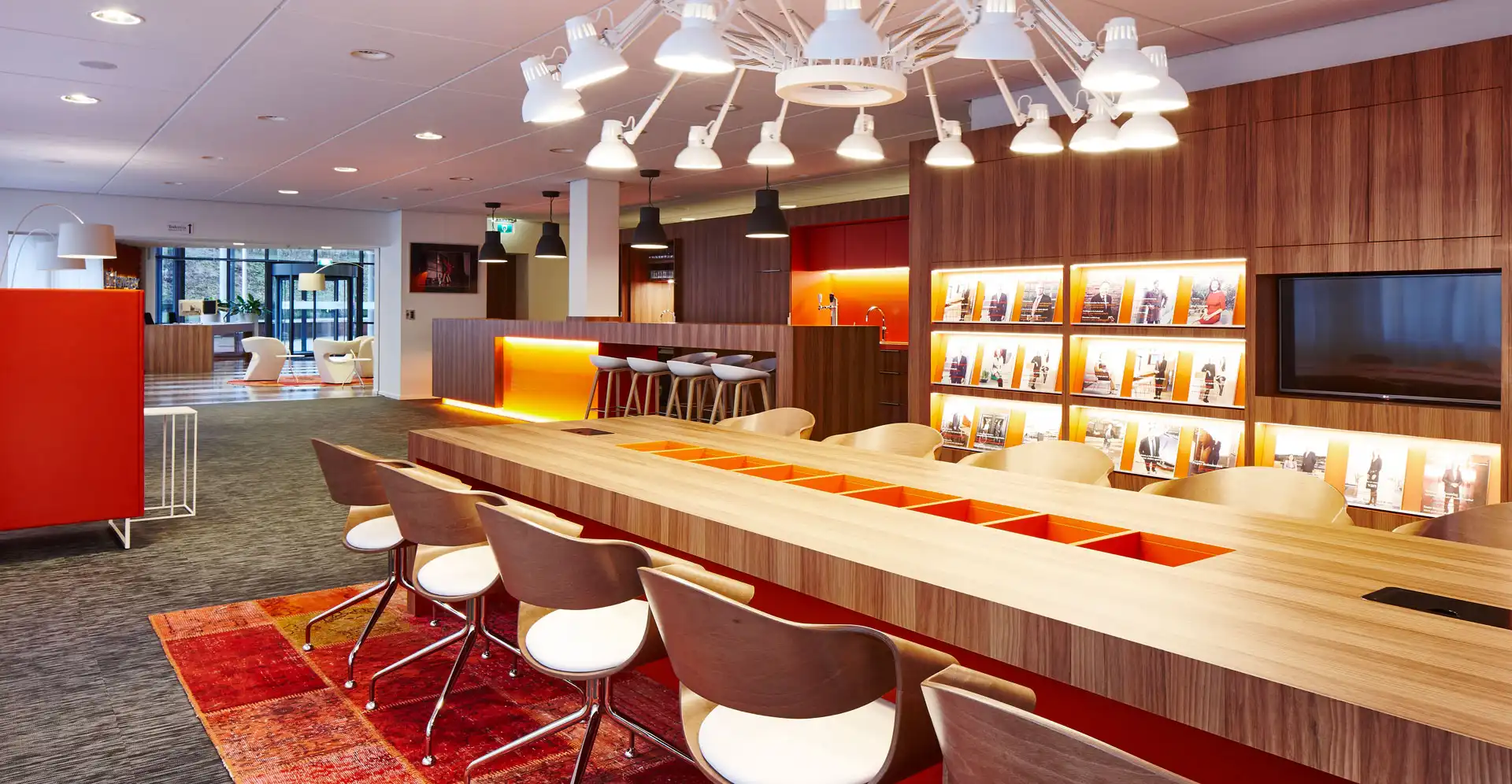 Corporate social responsibility
Corporate social responsibility
Corporate social responsibility is part of our day-to-day business operations. We like to give back to the environment in which we live and work. Preferably in the form of far-reaching partnerships, which enable us to learn from each other. Dirkzwager focuses on three pillars in this.
Contributing to society
Our employees serve on various committees of (local) associations and supervisory bodies. Lawyers and legal experts from Dirkzwager share their legal knowledge via workshops and guest lectures. We also offer jobs to people who find themselves at a disadvantage in the job market.
Doing business sustainably
We use green energy at our offices. Our 'Bordelaise' office building has an A energy label and satisfies the Extremely Sustainable Utility Building System (MIA); the heat is provided by a thermal energy storage (TES) system. Our correspondence is rendered CO2-neutral by our investment in trees. We confront our suppliers about their CSR policy and actively screen for child labour in our procurement.
Supporting culture
We are principal sponsor of Introdans, The Gelderland Orchestra and the Oostpool theatre group in Arnhem. We also support Het Besiendershuis, Kwatta youth theatre and Music Meeting in Nijmegen and many other cultural organisations such as: the Posttheater; the Kröller-Müller Museum, the Stichting Geldersch Landschap & Kasteelen, and De Nijmeegse Vierdaagsefeesten.
Dirkzwager is among the top 30% of all undertakings worldwide evaluated by the independent EcoVadis agency and received a rating of silver for this.
Working on the future responsibly also energises us on the personal level. And we use this energy for our clients.